Page Flipperz is very happy to be part of the Tour today to help promote for Lindsey Piper to celebrate the upcoming release of Blood Warrior, the second book in her
DRAGON KINGS
series.
Lindsey Piper is the alter ego of an award-winning historical romance author. Her hotly anticipated 2013 DRAGON KINGS series is her first foray into paranormal fiction. She lives and writes in Chicago.
Keep up with Lindsey online at her
Website
, on
Facebook
,
Twitter
, and on
GoodReads
.
For those of you not yet familiar with Lindsey's DRAGON KINGS series, we thought we'd get you all caught up with the covers, synopses, our reviews for the first two stories, and some quick buy links: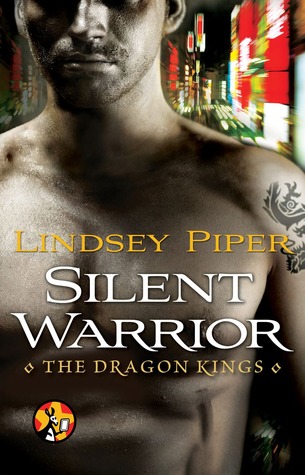 DRAGON KINGS Book #0.5
An exciting, emotionally charged prequel to "The Dragon Kings" trilogy, featuring warriors fighting for their lives in violent Cage matches to guarantee their clans' survival.
A silent woman ashamed of her criminal background becomes a Cage warrior to seek redemption. An unrepentant fortune hunter chooses combat over death to appease a mafia family. Although rivals in battle, they find common ground when seeking their clan's stolen idol, but for vastly different reasons. Neither one suspects that love will begin when he becomes the first man in five years to hear her speak.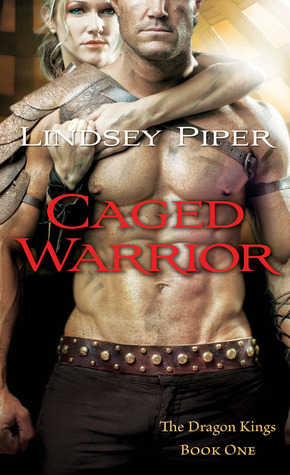 DRAGON KINGS Book #1
Buy from

Amazon

|

B&N

|

Book Depository

|

Books-a-Million

|

Powell's

|

Apple

|

Google
The first installment in this fierce and sensual new paranormal romance series features demonic gladiators, ruthless mafia villains, and a proud race on the brink of extinction.
Ten years ago, Audrey MacLaren chose to marry her human lover, making her an exile from the Dragon Kings, an ancient race of demons once worshiped as earthly gods. Audrey and her husband managed to conceive, and their son is the first natural-born Dragon King in a generation—which makes him irresistible to the sadistic scientist whose mafia-funded technology allows demon procreation. In the year since her husband was murdered, Audrey and her little boy have endured hideous experiments.
Shackled with a collar and bound for life, Leto Garnis is a Cage warrior. Only through combat can Dragon Kings earn the privilege of conceiving children. Leto uses his superhuman speed and reflexes to secure the right for his two sisters to start families. After torture reveals Audrey's astonishing pyrokenesis, she is sent to fight in the Cages. If she survives a year, she will be reunited with her son. Leto is charged with her training. Initially, he has no sympathy for her plight. But if natural conception is possible, what has he been fighting for? As enemies, sparring partners, lovers, and eventual allies, Leto and Audrey learn that in a violent underground world, love is the only

prize

worth winning.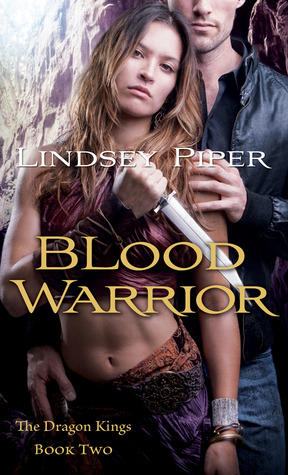 COMING 7/30/13!
Pre-Order from

Amazon

|

B&N

|

Book Depository

|

Books-a-Million

|

Powell's

|

Apple

|

Google
*
The second in a fierce and sensual new paranormal romance series featuring demonic gladiators, ruthless mafia villains, and the choices made by a proud race on the brink of extinction.
As a young man, sarcastic, violent Tallis Pendray believed the Dragon Kings' survival depended on a prophecy delivered in dreams by a woman named "the Sun." His role has been to complete inexplicable, even reprehensible tasks. First, by murdering a priest, he united his fragmented clan in their hatred of him. Dubbed "the Heretic," Tallis fled his family's Highland estate. Now disillusioned, he seeks revenge on the woman he holds responsible for two decades of exile.
Telepath Kavya Indranan is a charismatic, seductive cult leader born to a prominent family. However, she grew up terrorized by the ominous threat of her powerful, insane twin brother. On the run and hiding among the poor, she witnessed the destruction wrought by her clan's centuries-old civil war. Maturity nurtures Kavya's determination to end the cycle of bloodshed. Those who follow her call for peace have nicknamed her "the Sun."
They sound interesting, don't they!? And how about those covers? YUMMY!! :)
Make sure to add them to your TBR, get your copy of "Silent Warrior" today, and look for "Hunted Warrior", book #3, coming later in 2013 as well.
Lindsey is giving away the following prizes when the tour ends:
GRAND PRIZE:
$25.00 Gift card to Amazon, an eBook of SILENT WARRIOR and paperbacks of CAGED WARRIOR & BLOOD WARRIOR
2ND PLACE:
5 winners will each receive a paperback of CAGED WARRIOR or BLOOD WARRIOR (winners choice) and SWAG
3RD PLACE:
5 winners will receive an eBook of SILENT WARRIOR
Fill out the rafflecopter at the end of the tour schedule. Thanks for stopping by ;)
a Rafflecopter giveaway